Home
›
English
›
Official announcements
May/Early June 2021 Update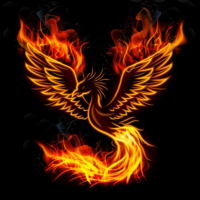 BM_Red Phoenix
Moderator
Posts: 334
Moderator ›
Sceats in Storm Islands!
The great Carracks are setting sail once more for the distant shores of the Storm Islands, their holds empty and ready to return packed with CARGO!
Ready to fill your hold?
Some changes are coming to the Storm Islands. You'll soon be able to participate in a single player cargo points contest, when the event ends you'll get rewards based on your personal cargo points score. Included in these will be the rare Sceats!
What does your future hold?
The Fortune Teller is visiting the Great Empire once again and now is your chance to receive a divination. Cross her palm with rubies and she will gaze into her crystal ball to read your future! Riches and glory await, just step into her tent and all the secrets will be revealed.
A visitor from the east arrives
A great visitor has arrived in the Kingdoms. Visiting from lands far away the Lotus King has arrived with a great panoply of gifts for the Lords and Ladies of the Court. Moneyfingers however has decided that a great competition be held with the bravest warriors rewarded best from what the Lotus King has to offer. Today the reckoning will start, join the Festival of the Lotus King now.