Home
›
English
›
General Discussions
May Memes Mania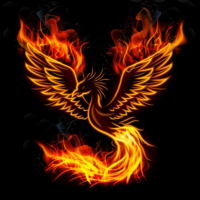 BM_Red Phoenix
Moderator
Posts: 432
Moderator ›
Hay E4K Community,
Welcome to the
May Memes Mania
contest.
This round, we want you to take your happy playing feelings, as your inspiration to create E4K game related memes, to showcase your funny side.
Ruby Rules:
1. You may enter contest and post 1-3 original memes which you have made
2. The memes need to be around the game and may use game characters if needed
3. Derogatory, inflammatory memes, name calling of game staff, mods and other players will result in automatic disqualification
4. Winners will be chosen by the E4K mods and the judging criteria will be based on originality, creativity and humour 
Winners Rewards
There will be a total of 5 winners

Meme Maestro - 30,000 rubies
2 Meme Virtuosos - 20,000 rubies each
2 Meme Wizards - 15,000 rubies each
They say, make hay in May,,. we say, make
rubies
in Empire Four Kingdoms
All the best... Love, your Shady Lady 
Post edited by BM_Red Phoenix on
This discussion has been closed.