Home
›
English
›
General Discussions
January Resolutions Contest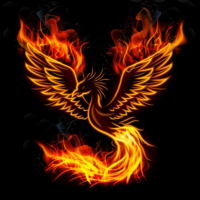 BM_Red Phoenix
US1
Posts: 456

January Resolutions Event


Happy New Year E4k Family,
Welcome to 2021, a brand new year, fresh off the press… The best part of a fresh start, is the opportunity to make changes and resolutions; and get rewarded by GGS for doing so.

Entries will be judged based on originality of the Resolution and the reason why you chose your game character Avatar. Worthy challengers stand a chance to win 20,000 rubies.
To have a successful entry, please remember:
> Each player is allowed to post only one Resolution and a Game character/hero Avatar which best symbolizes them
> Posts once submitted, can't be edited, and if edited, the challenger is disqualified
> As always, it's necessary to follow the TOS and Community guidelines

The competition closes at 11.59 pm on 12th January 2021 and the winning entries will be selected by the Mods.
Happy January!
Post edited by BM_Red Phoenix on
This discussion has been closed.