Home
›
Official announcements
May Update 2020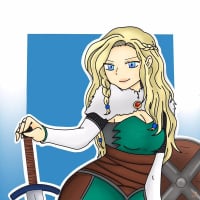 Lagertha
Posts: 973
The May Update
Time for more Achievements!
The great King Eric, may he live forever, has seen your valiant efforts against the vicious warriors of the Daimyo. You've thrown back his invasions time and time again but your efforts have not been recorded, until now that is. The scriveners in the King's service have prepared some new achievements to chronicle your efforts against our foe. The following three new achievements have been added to the ancient scrolls of the Great Empire:
Defeat the Daimyo Castles
Defend Against the Daimyo Attacks
Collect Samurai Medals
It's not just the Daimyo's invasions that you'll have recorded by the scribes. Indeed with your efforts against the forces of the infamous Pirate Captain Redbeard in defence of Queen Namia, it has been decided that two more achievements will be entered into the ancient scrolls:
Complete Bladecoast on Hard Mode
Complete Bladecoast on Master Mode
It's hard to believe that even more will be recorded but the Chief Scribe Inkfingers has insisted that your efforts in unlocking the true potential of the Relics must also be rewarded. Three more achievements directly related to Relic equipment have been added:
Castellan or Commander with a full set of relic equipment
Castellan or Commander with a full set of silver relic equipment (three star)
Castellan or Commander with a full set of gold relic equipment (three star)
Last but far from least the scriveners will be recording your efforts in bettering the lives of your subjects and for those of you that have striven to complete certain events. Those of you with the correct improvements in your castles will be acknowledged for your efforts and be recorded. The following achievements will be available to you:
Finish the Outer Realms
Finish Beyond the Horizon
Build a Relic Farmhouse
Have a Relic Food Build Item.
Relic Changes
Our Scientists have been investigating the properties of the Relic equipment you've been using. To make it easier for you they've add some new functions:
A sell button in Relicus
A sell button in Alliance Smithy