Home
›
English
›
Real-Life & Off-Topic
Forum Contest - March Calculus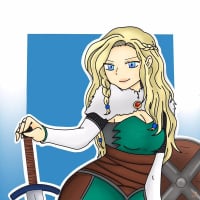 Lagertha
Posts: 957
Dear Lords and Ladies, 
As commanders of countless battles, your knowledge and skill are based on a multitude of experiences. 
Among other things, this includes having a keen eye on your army, regarding the number of troops under your banners. 
During one of your daily visits, you want to discuss the number of recently recruited troops with your vasals. 
But none of them seem to meet your gaze, as they look down to the floor, ashamed of something which you cannot quite grasp yet. 
The vassal to your right slowly pushes the reason for this prevalent embarrassment towards you.
Self-assured, you're having a look at the pamphlet and are met with the following calculation: 
Well commander, - it is your turn as a paragon of calculus to solve this riddle of numbers for your vasals. Make sure to announce your answer in this discussion in order to share it with everyone. 
Competition Rules
Every participant is allowed to post one answer only. Two answers or more will automatically disqualify the respective participant from this competition. 
We will pick a maximum of 10 participants with the correct answer as winners of this competition. The picked winners will thereby obtain 10.000 rubies each. And to top that: One of them will have the chance to obtain one of our new Throne of the Community decoration with an incredible public order of 500. 
Picking the winners will be ultimately done by the jury of forum board members and will as such be valid and final. 
Good luck to all of the participants!