Home
›
General Discussions
July Blockbuster Movies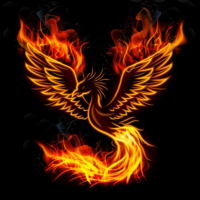 BM_Red Phoenix
Moderator
Posts: 304
Moderator ›


AND THE E4KWOOD OSCAR GOES TO... 
The four kingdoms are abuzz... Magnificent new structures to craft new tools have been built by King Albert. The citizens work hard in the day to but at night, it's time for movies under the stars, sipping mead and eating sandwiches. 
Princess Beatrice, the Chief Technicus and others watch the cinema enchanted, each wishing they could feature in their own E4KWood movie, swordfighting, shooting arrows or building glorious Storm ships. 
This month, we turn you into an E4KWood celebrity. Pick a movie title which best represents you as a player, and post the title along with the movie poster. Look out Hollywood, here comes the empire stars ... 

Contest Rules:
1. You may enter contest and post 1 real movie poster and title to showcase your playing style. The movie can be in any language, however, please translate the title (which represents you) into English
2. Derogatory, inflammatory, inappropriate posters, name calling of game staff, mods and other players will result in automatic disqualification
3. Winners will be chosen by the E4K mods and the judging criteria will be based on creativity, humor and originality
4. Contest ends 13th July, 11.59 pm CEST
There will be a total of 5 winners
Gold Kingdom Oscar : 30,000 rubies
2 Silver Kingdom Oscars - 20,000 rubies each

2 Bronze Kingdom Oscars - 15,000 rubies each
July Blockbuster movies are ruby red in Empire Four Kingdoms 
All the best... Love, your Shady Lady
Post edited by BM_Red Phoenix on