Home
›
General Discussions
June Hearts Contest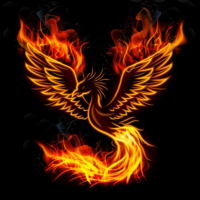 BM_Red Phoenix
Moderator
Posts: 286
Moderator ›
Hello June

Half the year is done and half a year to go. The fresh rose-scented winds blow and the warm summer rains shower the citizens of the Four Kingdoms. They yearn for love and friendship under the golden sunshine and the cooling moonlight.

Choose an E4K game character, and create their Kingdom Profile. If its interesting, they get swiped right and not swiped left in the pursuit of friendship and love. Post the most attractive picture of your game character and write-up a short bio which attracts and dazzles.
Don't forget to add in their age and the kind of game character they hope to match with.
Contest Rules:
1. You may enter contest and post 1 Kingdom Profile. 
2. Derogatory, inflammatory memes, name calling of game staff, mods and other players will result in automatic disqualification
3. Winners will be chosen by the E4K mods and the judging criteria will be based on originality, creativity and the ability to dazzle Empire players
There will be a total of 5 winners
Tindwinner : 30,000 rubies
2 Tindsurprises - 20,000 rubies each

2 Tincredulous - 15,000 rubies each
June is the gateway to summer love.. and rubies in Empire Four Kingdoms
All the best... Love, your Shady Lady
Post edited by BM_Red Phoenix on