Home
›
English
›
Official announcements
Q&A Session with Community Manager: Friday 11th June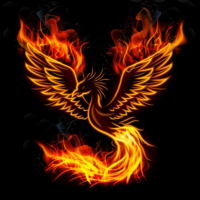 BM_Red Phoenix
Moderator
Posts: 309
Moderator ›
Dear Community,
We will be having a second Q&A session this Friday at 14:00 CEST. This one will be focused on E4K Issues, however feel free to join and listen along as both games share so much especially with regard to the Blacksmith changes. We will be giving priority to E4K players when it comes to asking questions.
For this Q&A session we will be using the Discord Stage Feature, this will basically ensure some decent conversations. If you have any questions regarding that feature please check this Link out:
https://support.discord.com/hc/en-us/articles/1500005513722-Stage-Channels-FAQ#h_01F68GDMT7FS9DGPN002CTKXZ2
Please note, players on discord who wish to ask questions will be expected to follow TOS. We will follow up with a guide on how to use Stage. In order to ask a question in the voice chat, please type out your game name, server and your question after you log into Stage.
Thanks
Red