Home
›
English
›
Official announcements
Update: 15th April 2021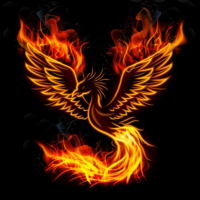 BM_Red Phoenix
Moderator
Posts: 328
Moderator ›
Check your REWARDS
We've big plans ahead and starting with the Kingdom's League rewards you'll be notified via the new Reward Hub.
Notifications for placements and rewards!
In the new Reward Hub you'll be informed about activity and event rewards you have recently received. Notifications will contain details of the rewards, simply open one to see the rewards and your results in the events. Please note that the rewards will need to be claimed, to be added to your inventory.
The storage capacity for rewards is limited and old rewards will be automatically claimed, when the limit is reached. Only Kingdom's League rewards will feature at the launch of the Reward Hub.
New Entry Requirements!
After our most recent Invasion Event Reward changes were implemented by beginning of April, a follow up adjustment will be put into effect. For instance the Nomad Invasion will now require a level of 30 to join. If you want more details please check Discord or your Forum for all the information.
Post edited by BM_Red Phoenix on