Home
›
English
›
Real-Life & Off-Topic
Goodbye Forum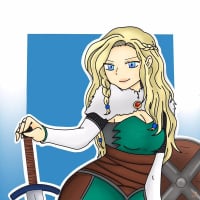 Lagertha
Posts: 957
Hey brave warriors,
I've decided to hang up my moderator hat - so goodbye as a moderator, although I'll be around as a forum member.
Personally, it has been a great learning experience and a privilege to help this community through the past couple of years.  I have made some friends worldwide along the way.  As my life gets busier, it only seemed fair to step down.
I want to thank everyone in the community for your support and help as well.  We have been through lots.  
 Remember, the game will forever be changing, and mods and cms will need your support.  Remember to be kind to one another and work towards a goal as one voice.
For those who fell into the knowledge of who I am, stay in touch.  
All the Best ek4 warriors.  
Stay strong!
XoXo,
Lagertha