Home
›
English
›
Official announcements
November Update 2019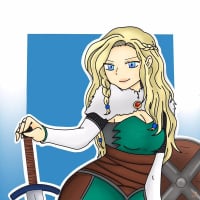 Lagertha
Posts: 548
Moderator
Moderator ›
Noble Lords and Ladies,
As winter's grip encloses the land in snow and ice, as the embers slowly die in the hearth and the people of the great Empire huddle together in their rough built hovels we Heralds of the Royal Court are bringing you tidings of change. No, the harsh weather will not abate yet you have something to look forward to.
No more Apprentice Tokens
Those few of you that still have Apprentice Tokens will have them converted automatically with this update. This will be done at the usual 1:1 token to gold piece rate so there is no need to panic, you won't be losing out on anything.
Relic Conservatory
Those of you with a more agricultural bent you will be happy. This month we will release the Relic Conservatory, similar in effect to the Relic Greenhouse you'll soon be producing more food than you know what to do with. Your troops will be very happy.
Messages 
We've increased the capacity of your mailbox by fifteen to ensure that you don't miss out on important mails due to the mailbox being full.
Throne of Community
Some of you will have been lucky enough to win a coveted Throne of Community already. We've decided to update this prize so that it is more in keeping with other similar decorations. To that end we've created not one but three new iterations each with its own level of public order. Keep your eyes on the forum where we will soon be announcing just how you can get your hands on one of these.
Pop Ups
As mentioned last month we are aiming to remove a large number of pop ups from the game, you'll still see those related to Prime Time offers and some others. However have no fear this will still be a large reduction. This will be in place after the update.
---