Home
›
English
›
Official announcements
Relics: What You Need To Know!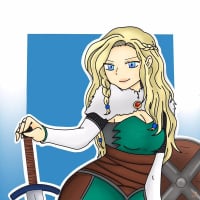 Lagertha
Posts: 957
Brave warriors,

We've got exciting news for you: Something extraordinary is coming to you in form of our awesome new Relic Equipment!!!


What are Relics?
Good question, as of the May update we will introduce relic equipment into the game. This is a new class of equipment available to players of level 70 or higher. It applies to items, gems and heroes. The rarity level will increase like this:
Relics will be generated randomly and will enable players to create hand tailored Commanders and Castellans. Some examples we've had fun testing are the Nomad Commanders, PvP Castellans and PvE Commanders. These are only available at level 70.
How can I get these Relics?
Probably the most important question! Once you reach level 70 you will unlock a special quest chain. As you complete the quests you will obtain your first Relics. In total you will get 9 pieces.
Is that the only way?
Definitely not! Your alliance smithy will also enable you to forge Relics from level 70 onwards. You will be able to use both coins and rubies to forge them. The price increases with each attempt, but resets once per day.
Will they be available elsewhere?

They surely will. Again from level 70 onwards you will unlock repeating quests for all invasion events. These will allow you to gain up to 40 random relics.
What are the benefits of Relics?
You will be able to create stronger Commanders and Castellans with Relics. As an example, we have increased the potential melee attack power cap by 30%. You will also be able to create more unique Commanders and Castellans as there are unique effects that are only available on Relics. I bet that's got you curious!
You can now boost unit and tool stats such as speed, attack power and loot capacity. Even economy effects like construction speed, research speed and public order can be boosted.
Exactly what effects are available for Relic equipment?
There are 3 effect categories available: Basic, Advanced and Unit/Economy effects. Basic effects include wall reduction, melee and ranged attack power and movement speed to name a few. Advanced effects include such things as flank capacity, yard combat power and outpost defense power. Unit/Economic effects include increased attack power or speed for specific units and market cart capacity.
Will all Relics have the same access to the effects?
No they won't. Certain types of effects are exclusive to specific items, gems or heroes.
What does that really mean?
Well that's not the easiest question to answer, but I'll break it down for you as best as I can. Items only have access to basic effects, but can offer a higher value in a single slot. Gems, on the other hand, offer a mix of basic and advanced effects which either apply to PvE or PvP. Heroes offer the biggest range of options and will feature both basic and advanced effects which will apply to either PvE PvP, or be Event specific. In addition to this is where you will gain the Unit/Economic effects.
You said these were random, how could that work?
Each Relic effect exists within a predefined range, so it's not truly random. We've adjusted the range of the randomness for these so that we won't have huge outliers when the effects are generated.
What are the chances I get a really bad Relic, I bet its most of the time?
Oh no, that's not going to be the case. While not all Relics are created equal we have deliberately adjusted the numbers to make sure that the really bad ones are rare as hen's teeth. You'll have to be really unlucky to manage that.
How will I know how good my Relic is?
Each Relic effect will have a simple power rating. This is visualized by stars and depending on the number of stars, the better your effect will be - 3 stars being the best. Also, the better the power rating of the effects, the more unique the artwork for your Relic will be.
Are they all random?
Most are, but we have decided to not make them all random. We wanted to make specific Relics where one or more effects have been pre-selected for specific rewards in the game so sometimes when completing a quest or winning an event you will be awarded with a predefined Relic.
How do I get rid of Relics I don't want?
If you really got a Relic you don't want then you can simply sell them. You will then get a number of shards. You'll be able to use these to remove Relic gems from Relic items.
Relic Caps:
As we have been asked a lot for this information we decided to make a little chart that would show you exactly what the caps for relic equipment are. You'll have to click on the picture and enlarge it to make it more clear if you are using a small screen or on a mobile device.
I think that covers all the questions for now, but please keep them coming and if we get some that keep coming up we will update this post.
Post edited by Lagertha on