Home
›
English (UK)
›
News from the world of Empire
Join the official Goodgame Discord today!
Are you looking for a community of like-minded gamers to discuss your favorite games with? Look no further than the GoodGame Empire Family Discord Server!
Our server is the perfect place to connect with other gamers from around the world. Whether you're looking to chat about strategy, share tips and tricks, or just make new friends, our community has got you covered.
And that's not all - as a member of our Discord server, you'll also have access to exclusive giveaways and other special events. It's the perfect way to stay up to date on all the latest news and updates from GoodGame Studios.
So what are you waiting for? Join the GoodGame Empire Family Discord Server today and start connecting with fellow warriors from all over the world. Just head to https://discord.gg/goodgamestudios to join the fun!
Open Beta Server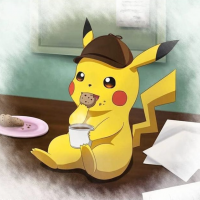 BM_NK
Moderator
Moderator ›
Posts: 213
Attention, Warriors of the Great Empire!

Prepare for a significant event launching this Friday! We're thrilled to announce that our Open Beta Server will go live this weekend, starting Friday and running until Monday morning. This exclusive window gives you the opportunity to dive into our exciting new features and changes, particularly focusing on our latest addition, General Sasaki, and the freshly revamped General's Inn.
Emerge yourself in the world of the legendary Ronin Warrior, General Sasaki, hailing from the far-flung Sunrise Kingdoms. With her formidable skills – Mind Clarity, Way of the Sword, The Way of Perfection, and Iron Will – she's ready to bring a new layer of strategy to your battles. This is your chance to explore Sasaki's might, plan your tactics, and prepare your army for her eventual arrival on all servers.
This open beta period is your golden opportunity to delve into these updates and provide valuable feedback. Your input is essential in making sure the General's Inn is the best it can be and ensuring that General Sasaki will truly enhance your battle experience.
So, mark your calendars and get ready for a weekend of exploration and strategy! Let's blaze the path of Bushido together, harness the power of General Sasaki, and shape the future of the Great Empire. To honor, courage, and glorious victories ahead! 🏅🛡️⚔️