Home
›
English (UK)
›
News from the world of Empire
Join the official Goodgame Discord today!
Are you looking for a community of like-minded gamers to discuss your favorite games with? Look no further than the GoodGame Empire Family Discord Server!
Our server is the perfect place to connect with other gamers from around the world. Whether you're looking to chat about strategy, share tips and tricks, or just make new friends, our community has got you covered.
And that's not all - as a member of our Discord server, you'll also have access to exclusive giveaways and other special events. It's the perfect way to stay up to date on all the latest news and updates from GoodGame Studios.
So what are you waiting for? Join the GoodGame Empire Family Discord Server today and start connecting with fellow warriors from all over the world. Just head to https://discord.gg/goodgamestudios to join the fun!
Upcoming Update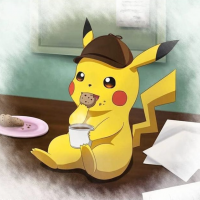 BM_NK
Moderator
Moderator ›
Posts: 213
Dear Lords and Ladies,

We are thrilled to announce that a major update is on its way to our game this week, bringing exciting changes that will enhance your gaming experience. Our development team has been hard at work, and we can't wait to introduce the highly anticipated features: the defeat punishment rework and new abilities for the generals!
Defeat Punishment Rework:
We understand that defeat punishments can sometimes be frustrating and discouraging. With this update, we will take the first step to make it less frustrating. The Public Order punishment  will be cut in half and you will be able to repair more buildings at once a lot more often with the alliance's help. 
New Abilities for Generals:
Prepare to witness the power of our revamped generals! They will now possess brand-new abilities that will significantly impact battles and strategies. Each general's unique abilities have been carefully designed to add depth and excitement to the gameplay, offering fresh tactical options and enhancing your overall gaming experience.
The update is scheduled to go live later this week, and we will notify you as soon as it is available for download. We encourage you to keep an eye out for further announcements and patch notes, which will provide more detailed information about the update's features and improvements.
Best regards,
Your Empire Family Team