Home
›
English (UK)
›
News from the world of Empire
Join the official Goodgame Discord today!
Are you looking for a community of like-minded gamers to discuss your favorite games with? Look no further than the GoodGame Empire Family Discord Server!
Our server is the perfect place to connect with other gamers from around the world. Whether you're looking to chat about strategy, share tips and tricks, or just make new friends, our community has got you covered.
And that's not all - as a member of our Discord server, you'll also have access to exclusive giveaways and other special events. It's the perfect way to stay up to date on all the latest news and updates from GoodGame Studios.
So what are you waiting for? Join the GoodGame Empire Family Discord Server today and start connecting with fellow warriors from all over the world. Just head to https://discord.gg/goodgamestudios to join the fun!
Open Beta Server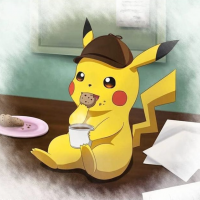 BM_NK
Moderator
Moderator ›
Posts: 213
Dear Lords and Ladies,
We are pleased to announce that our Open Beta Server is now available for testing. We invite all of you to join us in trying out our latest developments and providing feedback that will help us improve our game.
During this beta run, we are excited to introduce
11 new Abilities
that we hope will enhance your gameplay experience. In addition, we have made
changes to our
defeat punishment feature and have improved our Battle Report, various Tooltips, and the Abilities selection pop-up.
A detailed list of changes is available here:
CHANGELOG
⁠

Goodgame Empire & Empire: Four…
⁠CHANGELOG OPEN BETA 04/05/23
To ensure that you have the opportunity to test all of these features, we have a special in-game Gift available that will provide you with enough Shards and XP Tokens to boost your four Generals to Level 90!
Don't miss out on this exciting opportunity to test and provide feedback on our latest updates.
We encourage you to dive into battle and test out the new features on our Open Beta Server today.
Best Regards,
Your Empire Family Team