Home
›
English (UK)
›
News from the world of Empire
Join the official Goodgame Discord today!
Are you looking for a community of like-minded gamers to discuss your favorite games with? Look no further than the GoodGame Empire Family Discord Server!
Our server is the perfect place to connect with other gamers from around the world. Whether you're looking to chat about strategy, share tips and tricks, or just make new friends, our community has got you covered.
And that's not all - as a member of our Discord server, you'll also have access to exclusive giveaways and other special events. It's the perfect way to stay up to date on all the latest news and updates from GoodGame Studios.
So what are you waiting for? Join the GoodGame Empire Family Discord Server today and start connecting with fellow warriors from all over the world. Just head to https://discord.gg/goodgamestudios to join the fun!
Roadmap Stream Reminder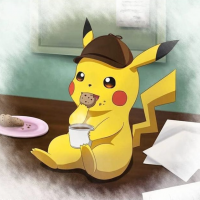 BM_NK
Moderator
Moderator ›
Posts: 213
Dear Lords and Ladies,
Just a friendly reminder that our next roadmap stream is fast approaching! Join us on Thursday at 16:00CEST as we unveil our plans for the upcoming weeks.
To make the event even more exciting, we'll be taking your questions at the end of the stream on Discord. This is a fantastic opportunity to connect with our team and learn more about our latest projects.
You can view the roadmap stream on either of these platforms:
YouTube:
https://www.youtube.com/watch?v=CYvTT7uyIjM
Twitch:
https://www.twitch.tv/ggempiretv


Don't forget to mark your calendars and set a reminder for yourself. This is a stream you won't want to miss!

We look forward to seeing you there!

Best regards,
Your Community Management Team