Home
›
English (UK)
›
Players ask Players
Join the official Goodgame Discord today!
Are you looking for a community of like-minded gamers to discuss your favorite games with? Look no further than the GoodGame Empire Family Discord Server!
Our server is the perfect place to connect with other gamers from around the world. Whether you're looking to chat about strategy, share tips and tricks, or just make new friends, our community has got you covered.
And that's not all - as a member of our Discord server, you'll also have access to exclusive giveaways and other special events. It's the perfect way to stay up to date on all the latest news and updates from GoodGame Studios.
So what are you waiting for? Join the GoodGame Empire Family Discord Server today and start connecting with fellow warriors from all over the world. Just head to https://discord.gg/goodgamestudios to join the fun!
Unique (Red) or Heirloom (Blue), Castellan and Comander?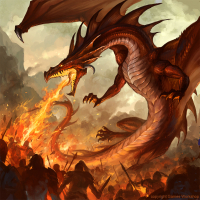 dragon castel (INT3)
INT3
Posts: 34
Who is a better Castellan and Comanter, a Red or a Blue? for same players it may be a stupid question.... But if you see videos about the game, for example from Breor47, you will see that he has Red and not so many Blue Castellans and Comanders. So wich one is better the Red or the Blue Castellan and Comander?
Leave a Comment