Home
›
News from the world of Empire
We need new Moderators!
We are always on the lookout for talented people to join the team. That means you! If you think you could help us organise and inform the community while entertaining everyone then apply. We need people to help out on the forum, behind the scenes with announcements, on Discord and on our other Social Media channels.
If this is something you think might be of interest to you, HERE
Royal Capital Compensation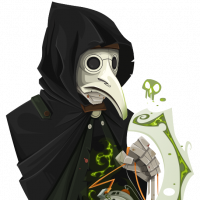 BM Neroxnex
Posts: 804
King Eric has decided that the time to reimburse you for your efforts in building a Royal Capital is nigh. Your tools will be turned to more beneficial uses while your coffers will be refilled with what hard earned resources you dedicated to his cause. Rejoice brave Lords and Ladies!
The compensation for Royal Capitals will be split into two stages:
1) Royal Capital Booster Tools:
There were two types of Royal Capital Boosters each of which had three levels:
Royal Coin Case

Premium Royal Coin Case
Elite Royal Coin Case
Royal Token Chest

Premium Royal Token Chest

Golden Royal Token Chest
The bonuses that you had from these tools will now be applied to a different event. We will be finalising exactly which over the coming days. I can assure you that it will be a popular and current event. Just to reiterate, the Royal Capital tools will be usable again for a different event.
Timeframe: 
This change will be part of the LTPE update on 18th June. 
2) Royal Capital Upgrades with Alliance Funds
Alliances were able to upgrade their capital using their alliance funds  which included rubies and resources. We will be refunding these. Rubies will be returned as will Wood, Stone, Coins, Coal, Glass, Oil and Iron. 
Royal Capital Coins will be converted into Wood, Stone and Coins. Royal Capital Tokens won't be converted.
Timeframe: 
We intend to have this compensation prepared on the 19th of June for delivery to you. Please be aware however that assembling the information we need to do this will take us some time so there may be a short delay until the 20th.
We very much hope that you will find this satisfactory. The few details still to be determined will be updated below this announcement once we have them. We apologise for the delay in preparing this, we will endeavour to have this with you on the dates stated above. Thank you for your patience.