Home
›
English (UK)
›
Technical Assistance
We need new Moderators!
We are always on the lookout for talented people to join the team. That means you! If you think you could help us organise and inform the community while entertaining everyone then apply. We need people to help out on the forum, behind the scenes with announcements, on Discord and on our other Social Media channels.
If this is something you think might be of interest to you, HERE
This cannot keep happening, it needs to stop.
Kage (ASIA1)
ASIA1
Posts: 2,943
Hello, dear gge.
We've been daily reporting a player to support for multi accounting.
This keep happening for more than a year and a half.
We get ignored by support, and this can't keep going forever.
There needs to be done something, and faster.
Because he's making a lot of problems to not only me, but many other players in this server.
Stealing resource villages, sending tool burners, sabotages after sabotages and attacks during times when people is offline on islands.
And the list can keep going.
He's been collecting and making accounts over the several years, stole accounts from players, and changed passwords.
He owns more than 40 accounts on the entire server, most of them (35) are in his alliance.
Hes been making accounts with our names a lot of time, to make confusion or to ask passwords of our alliance players.
His alliance has a account with my own name, players from other alliances been asking me if its my account.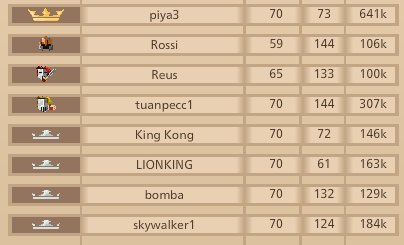 How can we deal with him? 
Tell me?
If support ignores us...
Hes been sending attack's and tool burners over the last few hours, and this is just today.. since he left his bird, and had good amount of troops.
In green kingdoms is another story, hes been relocating his main account all over the map, attacking players and now trying to tool burn our metro and all players around him.
Hes literally having a bird account near him to save his troops in case of a attack..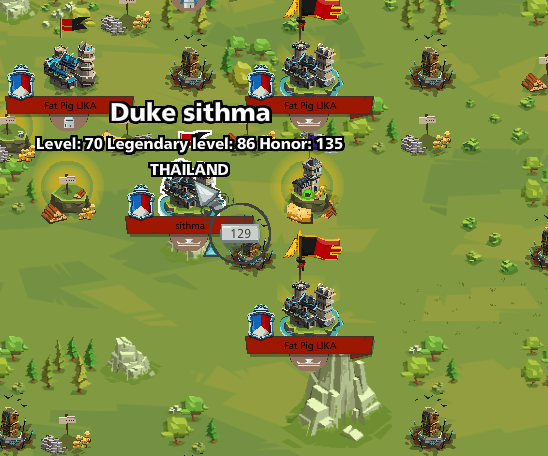 This leads us to the most interesting part of this, which has been reported to support  multiple times, and if this is not enough evidence of him muli accounting... then god ... like one of our alliance players said, if he never gets banned, hes 100% working at ggs....
He is been moving 12 to 13 accounts all around our leader and deputy, to attack, sabotage, capture their outposts and tool burning hits.
We cant play like this, getting 30 40 sabotages daily, a normal player cannot play like this, putting the fire out of a location, and the next day to have another 10k ruby fire repair...
If this is not enough proof, then we all know in what side goodgame studios is in. Same goes for support, if they cannot close 40 accounts with enough evidence, having the same name in main castles.
Or giving private messages that he is multi accounting, and ggs is doing absolutely nothing.
~Emanuel - Pycb, im in this server since 2014, and nerver seen such a company deal with their players.
] - asia 1 / Second player on power -   - 2.8m power - Oct. 04. 2019 
 I'm a ghost, but i'm still here.
 To be continued....
Leave a Comment