Home
›
English (UK)
›
Technical Assistance
Join the official Goodgame Discord today!
Are you looking for a community of like-minded gamers to discuss your favorite games with? Look no further than the GoodGame Empire Family Discord Server!
Our server is the perfect place to connect with other gamers from around the world. Whether you're looking to chat about strategy, share tips and tricks, or just make new friends, our community has got you covered.
And that's not all - as a member of our Discord server, you'll also have access to exclusive giveaways and other special events. It's the perfect way to stay up to date on all the latest news and updates from GoodGame Studios.
So what are you waiting for? Join the GoodGame Empire Family Discord Server today and start connecting with fellow warriors from all over the world. Just head to https://discord.gg/goodgamestudios to join the fun!
Tutorial (Levels 1-10) Broken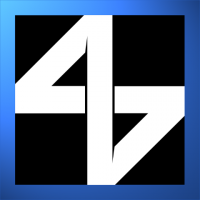 Breor (US1)
US1
Posts: 244
Fellow players, please start a new account (on a different server of course) and try to get through the game's tutorial. It should only take you maybe ten minutes to get to level 10. But for bonus points, get through the tutorial without refreshing the tab.
The problem is that when you build such buildings as the barracks, siege workshop, defense workshop, and encampment, the game wants to show you how to use them. It does so with arrows like this:
When these arrows appear, you can only click on what they point to. Nothing else works. But often, the buttons in the recruitment window don't load. The arrow points to nothing. And the only way to fix it is to refresh the page. Obviously, not a big deal. Or is it? This kind of thing discourages new people from joining the game. I shouldn't encounter a game-breaking bug within four minutes of creating an account. Please fix!
Leave a Comment