Home
›
English (UK)
›
Alliance News & Diplomacy
We need new Moderators!
We are always on the lookout for talented people to join the team. That means you! If you think you could help us organise and inform the community while entertaining everyone then apply. We need people to help out on the forum, behind the scenes with announcements, on Discord and on our other Social Media channels.
If this is something you think might be of interest to you, HERE
The vitriol wars - Odins Fury
UltimateJhon (GB1)
Posts: 642
Odins Fury vs TRT, ongoing. No BRs as don't want to infringe on players privacy.

Events (Read with a deep, Liam Neeson voice) 

remember this thread is Ads is for comedic value, specifically for Odins to lol at and to poke fun at TRT for doing their best impression of a dead dog this war. Honestly, you guys killed it! Literally, you killed the dog.

The first night, Odins Fury send dozens of hits and TRT diplomats buzz all over Skype and PMs like toddlers without their candy. TRT accept "We've upped our FairPlay to 60 hits" and refuse to declare war so we have to after a couple hours of cleaning them out.

TRT drop from 44.5M might to 39.2M, Odins remain at the same might after a deputy with 2M takes a break from alliance. TRT go from circa 9 players in pro mode to almost 30 at times. 

Edd is the last one to send attacks, and only does so at the early morning hours which we still pack 70-100K defenders in. TRT have stopped supporting late night hits all together and all remain firecast minus rare champions like John1221 at times, Romel (legend), Firedragon sometimes and Lord Simpa usually. 

Odins captured all their KTs and cleaned out their CoPs, TRT player Millwall starts tool cleaning. RevX overtakes TRT In might, After Odins did So a few days into war. TRT fails to take top 20 FLs, Odins secures 3rd with 40-50x their score. TRT does well in Samurai event, no-show in nomads. 

Sikreb, our sexy charming guitar playing stallion returns to game. 

Respect to TRT though, they managed to keep in fair play rules and send a maximum of 3 hits a day to us! Woo guys, you rock!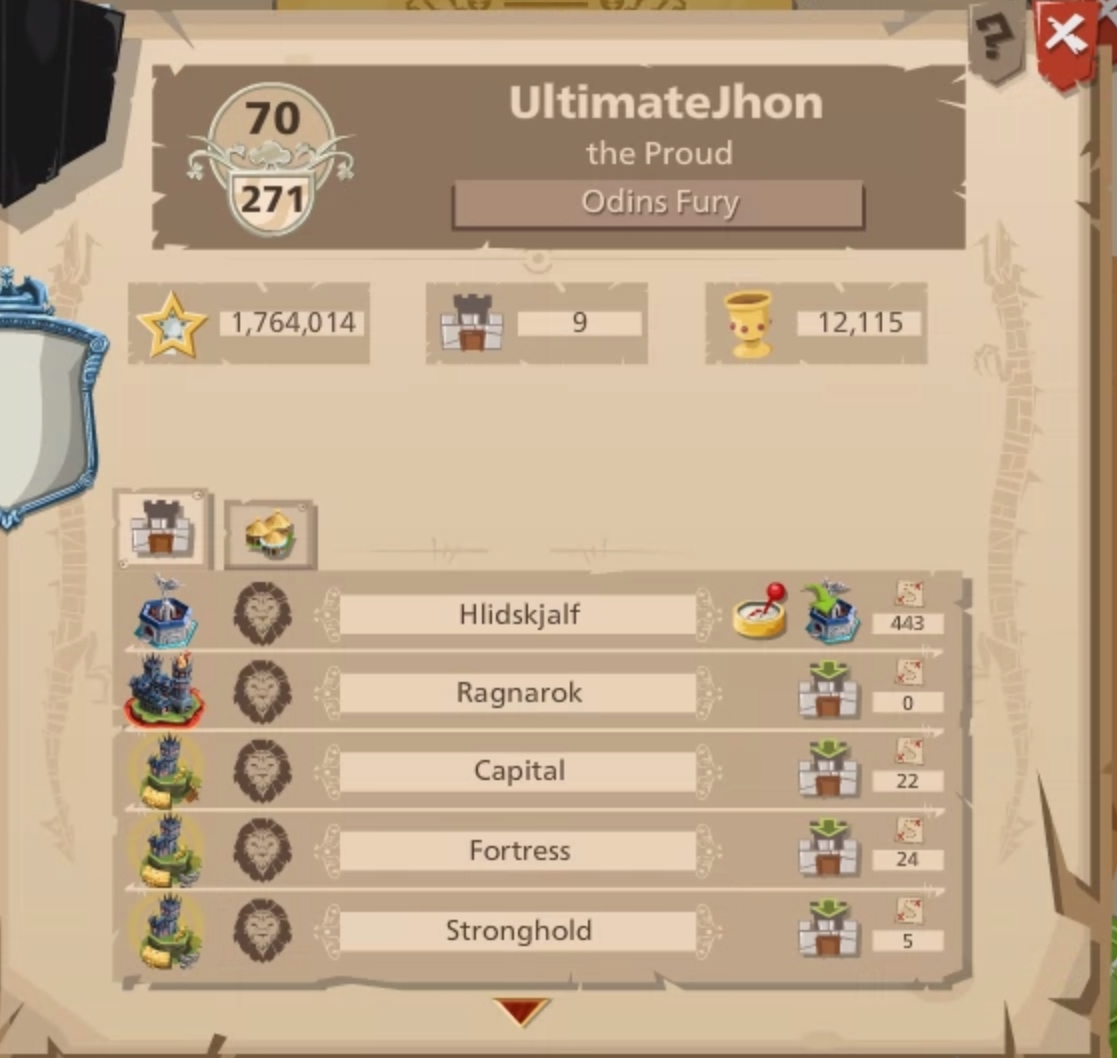 WAR PLAYER
Leave a Comment