Home
›
English (UK)
›
General Discussion
We need new Moderators!
We are always on the lookout for talented people to join the team. That means you! If you think you could help us organise and inform the community while entertaining everyone then apply. We need people to help out on the forum, behind the scenes with announcements, on Discord and on our other Social Media channels.
If this is something you think might be of interest to you, HERE
2018 July update
UltimateJhon (GB1)
Posts: 642
Dear brave warriors,
Welcome to our first teaser for the next update. Prepare yourself, we're starting with the huge re-balancing of centres of power and capitals!


Capital changes:
We decided to add new units to the capital. Elite sentinel and Elite scout. The Elite sentinel will eat 3 food per hour, with a melee defence power of 162, a ranged defence power of 72 and 14 melee attack power. The Elite scout will have a ranged defence power of 152, a melee defence power of 82 and ranged attack power of 16.

The capitals food storage has been upgraded to 2.5M, with 16 granaries now having 100% food production. Capitals now have 1000 unit capacity on their walls as per having an upgraded capital building. 

Alliances with capitals will recieve an overall 25% recruitment speed bonus along with a cool castle look for their main castles and outer kingdom castles - similiar to the look item from the storm islands. 
Because of these changes we decided to adjust other areas of the game.
We have added Strongholds. These CoPs will randomly spawn across the map, they hold 25,000 defender units maximum and act like KTs in that regard, they grant a 25% defence bonus for CoPs. They start of like outposts, they have a 750 unit capacity on the walls.

We added a new building! The royal storehouse. This storehouse stores 250,000 food at its maximum level. You may build this with Kingdom resources at Legendary Level 5, with upgrades every 50 levels. This fills up after the storehouse and has a look item slot.

We added a new feature! Sacking! You can now sack a castle, you must send a capture attack with any castellan from your outposts, which leaves them with a default castellan. You must hold the enemy castle for 72 hours, at the end of the sack period - you recieve all the resources and 25% of their buildings are destroyed with the rest being lit 100% on fire. The opponent can not remove or donate resources from a castle that is being sacked. Battles occur every 6 hours between defenders at the castle and the besieging army. 


Regards, 
Budget Ang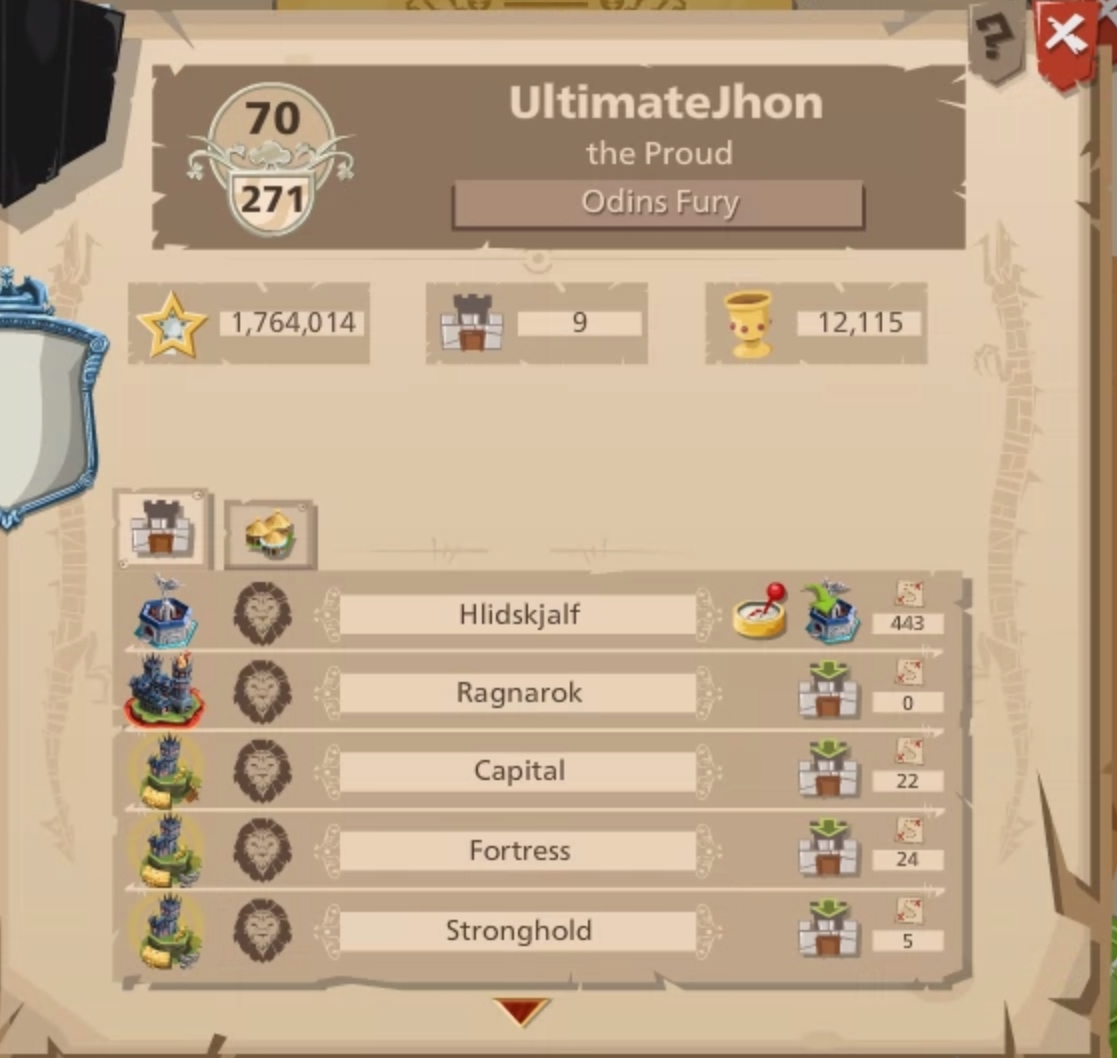 WAR PLAYER
Leave a Comment