Home
›
English (UK)
›
News from the world of Empire
We need new Moderators!
We are always on the lookout for talented people to join the team. That means you! If you think you could help us organise and inform the community while entertaining everyone then apply. We need people to help out on the forum, behind the scenes with announcements, on Discord and on our other Social Media channels.
If this is something you think might be of interest to you, HERE
Forum Event ~ Art Competition Results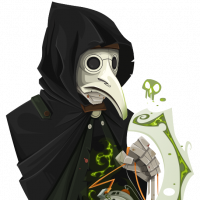 BM Neroxnex
Posts: 804
I'd like to start this off by thanking everyone who participated in this event. This was the first time I've hosted an event here and the first time we've done an event of this scale. Your submissions were very difficult to judge. Everyone who participated and had the courage to showcase their work to the community did an amazing job. Although only 3 people will walk away with prizes all of your time and hard work hasn't gone unnoticed. So without delay, let's jump into the results!
This was the first submission to the event and won over everyone's vote from the community team. We love the detail and shading put into this character, along with the attention to detail. Congratulations for winning first place!
In second place was
@Madara. (INT1)
with their submission of: "Sultan Darsil"
This submission was my personal favorite. I really like how the character lines up with the original image along with the detail to the facial expression. The dragon emblem on the chest was also a nice touch. Congratulations on second place!
In third place was
@Wiglema (NL1)
with their lego version of: "The Farmer"
This one took the win based off of creativity. This one was the most surprising submission that none of us suspected. Although a potentially easy build, the thought to edit it into the game was by far creative. Congratulations on third place!