Home
›
General Discussion
We need new Moderators!
We are always on the lookout for talented people to join the team. That means you! If you think you could help us organise and inform the community while entertaining everyone then apply. We need people to help out on the forum, behind the scenes with announcements, on Discord and on our other Social Media channels.
If this is something you think might be of interest to you, HERE
Anyone recognize these two?

Raymondmay11 (US1)
Posts: 18,376
Well, where should we begin? 
Today, two new players joined the ranks of my alliance. Wolfnabeel, and DaddieSteely. They claim to have played GGE before, and that they were members of Dream Team 4 years ago. While I cannot confirm or deny their claims, I do know one thing is certain: they are quite rude and have cyber bullied several members of their new alliance, all the while saying "we stick as a team" etc, etc. How sad is it when people step as low as this level, to bully others from behind the safety of their screens? Absolutely disgusting. Anyone who can identify these two or wish to turn them into farms, post here. 

Raymondmay11 @ usa 1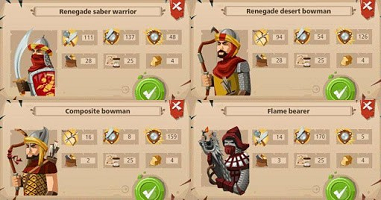 Leave a Comment