Home
›
English (UK)
›
US Migration Content - Community
We need new Moderators!
We are always on the lookout for talented people to join the team. That means you! If you think you could help us organise and inform the community while entertaining everyone then apply. We need people to help out on the forum, behind the scenes with announcements, on Discord and on our other Social Media channels.
If this is something you think might be of interest to you, HERE
In Dire Need of Assistance
TannerM. (US1)
US1
Posts: 2,695
Hello all, as my signature has noted I have recently gotten a gold fish.  Not necessarily gotten, I bought him to be a feeder fish however he has now lasted over a month and as such, has earned a name.  I am not the creative sort as many of you know so I need some help naming my fish.  I've preselected a few scientifically proven names that are popular amongst the fish community for you to vote on, as well as an independent section for you to make your own up if you'd like it to have consideration.  
These are the current standings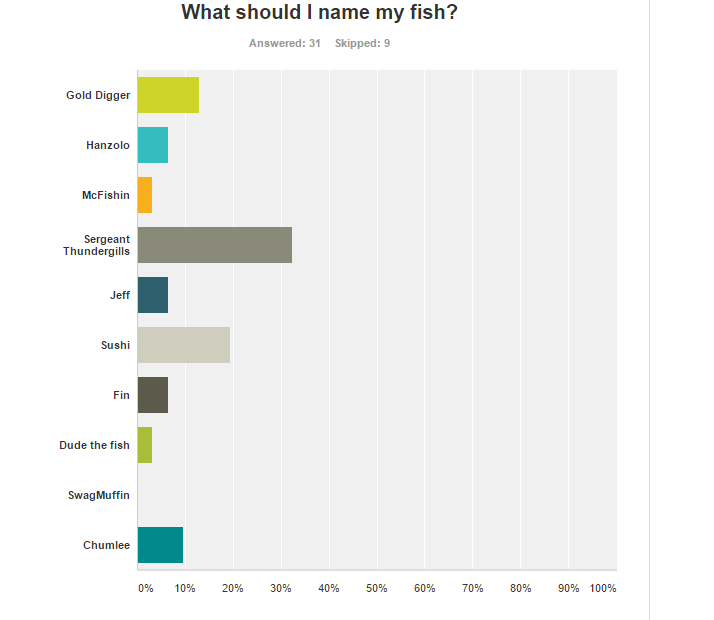 Sergeant Thundergills is in first, followed by Sushi in second, followed by Gold Digger in third.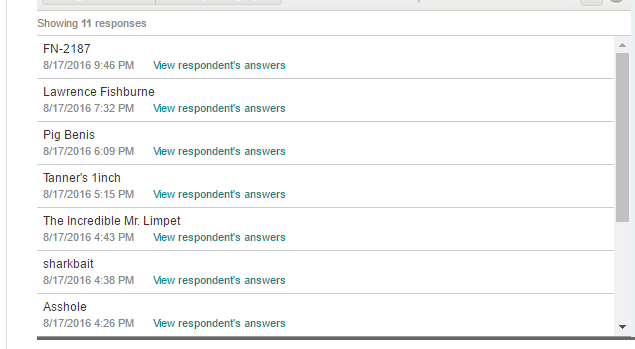 These are the independent names suggested so far.  
There have been a total of 40 votes, please help me in figuring out this dilemma.  Link found below and in my signature.  
https://www.surveymonkey.com/r/VC888WT
Here is a picture of the little guy as well for those of you who think I would lie about the serious commitment of fish ownership. 
= The battle plan
The Ningdom now and forever - Serry 
Hion has a small dink