Home
›
English (UK)
›
US Migration Content - PvP
Join the official Goodgame Discord today!
Are you looking for a community of like-minded gamers to discuss your favorite games with? Look no further than the GoodGame Empire Family Discord Server!
Our server is the perfect place to connect with other gamers from around the world. Whether you're looking to chat about strategy, share tips and tricks, or just make new friends, our community has got you covered.
And that's not all - as a member of our Discord server, you'll also have access to exclusive giveaways and other special events. It's the perfect way to stay up to date on all the latest news and updates from GoodGame Studios.
So what are you waiting for? Join the GoodGame Empire Family Discord Server today and start connecting with fellow warriors from all over the world. Just head to https://discord.gg/goodgamestudios to join the fun!
Started from the bottom, now we here
TannerM. (US1)
US1
Posts: 2,695
Just wanted to make a non-server war post (bite me) and say we finally did it fam.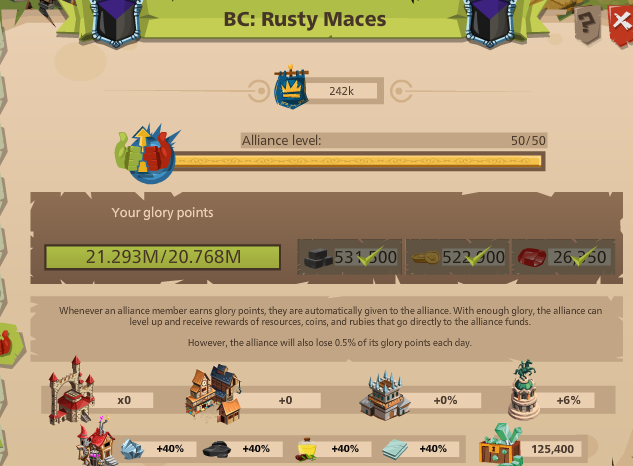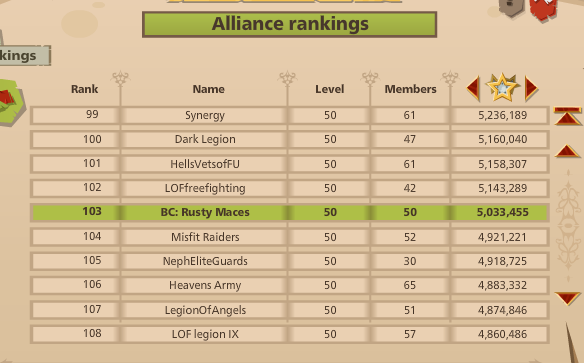 Level 50, nearly top 100, almost maxed shell in a matter of a couple months.  It's been a long ride with lots of fires and even more friends. We started with a total of 4 members.  We've made a lot of love and war over the past couple months (sometimes in tandem).  From warring people twice our size because we're assholes, to our naked poker nights, wouldn't trade the crew for anything.
Shout out to the whole squad, wouldn't be possible without everybody involved in the alliance. Special to all the groups that have helped us on our journey, to those we've steamrolled for hindering us, and to those who have given us a beating to keep our ego in check.  
Nikka we made it.  
Edit:  Forgot to talk about my close personal friends, 
- Serry
- Morentz 
- Meezer 
- Alawat 
- Troy Maas 
- Jimbo06
- Bildo09
- Black Knight10
- Dustin22
- Cowboy13
- Devvin1875
All possible because of these guys ^^
= The battle plan
The Ningdom now and forever - Serry 
Hion has a small dink
Post edited by TannerM. (US1) on