Home
›
English (UK)
›
Ideas, Suggestions & Feedback
Join the official Goodgame Discord today!
Are you looking for a community of like-minded gamers to discuss your favorite games with? Look no further than the GoodGame Empire Family Discord Server!
Our server is the perfect place to connect with other gamers from around the world. Whether you're looking to chat about strategy, share tips and tricks, or just make new friends, our community has got you covered.
And that's not all - as a member of our Discord server, you'll also have access to exclusive giveaways and other special events. It's the perfect way to stay up to date on all the latest news and updates from GoodGame Studios.
So what are you waiting for? Join the GoodGame Empire Family Discord Server today and start connecting with fellow warriors from all over the world. Just head to https://discord.gg/goodgamestudios to join the fun!
Robber Baron Castles
Big_Boy (US1)
Posts: 6
What if you could capture a Robber Baron Castle and recruit the barbarians. To do this you would need to build a feasting hall in the captured castle. This hall could be leveled up to increase the barbarians, but the bigger it gets the more food you will have to transport over to feed them. If you are unable to keep them with enough food, they would rebel and attack your castle.
The barbarians would only attack from the baron castle.
All resources have to be transported, because barbarians don't work, they like to fight!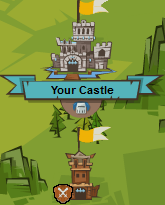 Buildings needed
Feasting Hall (10 can be built)
Level 1 = 18 barbs
Level 2 = 36 barbs
Level 3 = 54 barbs
Level 4 = 72 barbs
Level 5 = 90 barbs
Barbarians would automatically recruit at the feasting hall
Storehouse (same as others)
Levels 1-7
Siege workshop (same as others)
Level 1-3
Stable (same as others)
Level 1-3
Decorative items (to control unrest)
you may say "900 barbarians that's too many", but if you can feed them why not
Post edited by Big_Boy (US1) on
Big_Boy @ usa 1
Leave a Comment