Home
›
English (UK)
›
Alliance News & Diplomacy
Join the official Goodgame Discord today!
Are you looking for a community of like-minded gamers to discuss your favorite games with? Look no further than the GoodGame Empire Family Discord Server!
Our server is the perfect place to connect with other gamers from around the world. Whether you're looking to chat about strategy, share tips and tricks, or just make new friends, our community has got you covered.
And that's not all - as a member of our Discord server, you'll also have access to exclusive giveaways and other special events. It's the perfect way to stay up to date on all the latest news and updates from GoodGame Studios.
So what are you waiting for? Join the GoodGame Empire Family Discord Server today and start connecting with fellow warriors from all over the world. Just head to https://discord.gg/goodgamestudios to join the fun!
Anonymous at war with ArmyOfDarkness
xckiddo13
Posts: 62
As Leader of Anonymous, we have revenged our ex-member from the main Anonymous alliance for his many lies and treachery. We also attacked certain members of AoD for their attacks and resource village stealing. Because of our actions war has been declared on us as we so figured.
To make this clear, We do not accept nor object to any valid claims said by whoever from wherever. Perhaps a break own of communication between us was a key reason to the start of this war, but for the most part, its a war game. Win or lose.
Good luck to AoD.

Best wishes to all.
Leader of Anonymous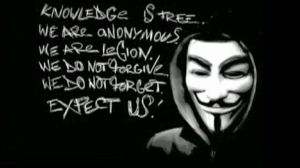 http://anonymous-empire-online.yolasite.com
xckiddo13 @ usa1
Post edited by xckiddo13 on
Leave a Comment