Home
›
English (UK)
›
News from the world of Empire
Join the official Goodgame Discord today!
Are you looking for a community of like-minded gamers to discuss your favorite games with? Look no further than the GoodGame Empire Family Discord Server!
Our server is the perfect place to connect with other gamers from around the world. Whether you're looking to chat about strategy, share tips and tricks, or just make new friends, our community has got you covered.
And that's not all - as a member of our Discord server, you'll also have access to exclusive giveaways and other special events. It's the perfect way to stay up to date on all the latest news and updates from GoodGame Studios.
So what are you waiting for? Join the GoodGame Empire Family Discord Server today and start connecting with fellow warriors from all over the world. Just head to https://discord.gg/goodgamestudios to join the fun!
Welcome to the Community Hub!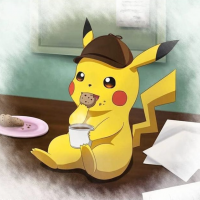 BM_NK
Moderator
Moderator ›
Posts: 213
Greetings, fellow gamers!
We're thrilled to introduce you to the all-new Community Hub, your go-to destination for everything related to our gaming universe. This hub has been crafted with your convenience and enjoyment in mind, aiming to enhance your experience and keep you connected like never before.
🔥 What's Inside:
📰 Latest News Updates: Stay in the loop with the most current developments, announcements, and events across all our games.
📚 Detailed Game Guides: Need some pro tips or strategies? Our comprehensive game guides are here to help you level up your gameplay.
🎮 Player-Created Content: Discover and showcase your fellow players' creativity – from fan art to in-game creations and everything in between.
🚀 Why the Community Hub?
This hub is designed to provide you with an intuitive, streamlined, and user-friendly experience. You'll find quick access to essential information, a mobile-friendly interface, and a platform that's tailored to your needs.
We're excited to have you on board! Whether you're a seasoned veteran or just starting your journey, the Community Hub is here to make your experience even more immersive and enjoyable.
So go ahead, explore, and make yourself at home in our brand-new Community Hub. We can't wait to see you dive in!
Cheers to the future of our gaming community!
Tags and categories: Empire Family, General News