Home
›
English (UK)
›
News from the world of Empire
Join the official Goodgame Discord today!
Are you looking for a community of like-minded gamers to discuss your favorite games with? Look no further than the GoodGame Empire Family Discord Server!
Our server is the perfect place to connect with other gamers from around the world. Whether you're looking to chat about strategy, share tips and tricks, or just make new friends, our community has got you covered.
And that's not all - as a member of our Discord server, you'll also have access to exclusive giveaways and other special events. It's the perfect way to stay up to date on all the latest news and updates from GoodGame Studios.
So what are you waiting for? Join the GoodGame Empire Family Discord Server today and start connecting with fellow warriors from all over the world. Just head to https://discord.gg/goodgamestudios to join the fun!
Transition to the Community Hub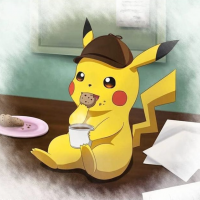 BM_NK
Moderator
Moderator ›
Posts: 213
Dear Lords and Ladies,
Exciting times are upon us as we officially launch the new Community Hub! This cutting-edge platform is designed to elevate your gaming experience, offering a streamlined and user-friendly space for all your gaming needs.
As part of this transition, we want to keep you informed about the changes ahead:
🔹 Old Forums Going Read-Only: Over the next 8 weeks, we will be transitioning our old forums into a read-only mode. This means you'll still be able to access and read all the existing content on the forums. This phase ensures that valuable discussions and information remain available during our transition period.
🔹 Access Until Early 2024: Rest assured, you'll have continued access to the read-only forums until early 2024. This gives you ample time to retrieve any important information you may need.
🔹 Discover on the Community Hub: For ongoing updates, and information related to the Empire Family, we encourage you to explore the new Community Hub. Here, you'll find the latest news, game guides, player-created content, and much more – all in an easily accessible and engaging format.
🔹 Join Our Discord Server: To continue engaging with the community and participating in discussions, we invite you to join our official Discord server at discord.gg/goodgamestudios. It's a vibrant space where you can connect with fellow players, share your insights, and stay connected with the latest buzz.
The transition to the Community Hub marks an exciting chapter in our journey together. We appreciate your support and enthusiasm as we strive to create a more immersive and enjoyable gaming experience for you.
We look forward to seeing you on the Community Hub and Discord!
Best regards,
Your Empire Family Team