Home
›
English (UK)
›
News from the world of Empire
Join the official Goodgame Discord today!
Are you looking for a community of like-minded gamers to discuss your favorite games with? Look no further than the GoodGame Empire Family Discord Server!
Our server is the perfect place to connect with other gamers from around the world. Whether you're looking to chat about strategy, share tips and tricks, or just make new friends, our community has got you covered.
And that's not all - as a member of our Discord server, you'll also have access to exclusive giveaways and other special events. It's the perfect way to stay up to date on all the latest news and updates from GoodGame Studios.
So what are you waiting for? Join the GoodGame Empire Family Discord Server today and start connecting with fellow warriors from all over the world. Just head to https://discord.gg/goodgamestudios to join the fun!
Celebrate Anniversary with Exciting Outer Realm Runs and New Bestseller Shops!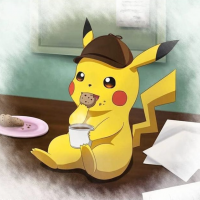 BM_NK
Moderator
Moderator ›
Posts: 213
Dear Lords and Ladies,

We are thrilled to invite you to join us in celebrating our anniversary with not one, but TWO exhilarating short Outer Realm runs that promise to make this a week to remember! Prepare yourselves for action-packed adventures, incredible rewards, and an unforgettable experience.
🏃‍♀️ Outer Realm Run 1: 
Start Date: Today
End Date: August 14th
🏃‍♂️ Outer Realm Run 2: 
Start Date: August 14th
End Date: August 17th
During these special runs, we are introducing Brand New Bestseller Shops in the Outer Realms. This is your chance to obtain extraordinary treasures, including GEN2 Relic Equipment, Troops & Tools, and a variety of other valuable items. The Bestseller Shops are teeming with an impressive assortment of goods, ensuring that there's something for every warrior's needs.
💎 Some offers can be acquired using Rubies, allowing you to snag exclusive and rare items that will undoubtedly enhance your journey.
💰 Others are available for Gold coins, providing accessible options for all warriors, new and seasoned alike.
Get ready to embark on an epic adventure, battling fierce foes, and collecting the most coveted rewards. We've crafted these Outer Realm runs to be a thrilling and immersive experience, worthy of our anniversary celebrations.
Mark your calendars and rally your allies, for the anniversary celebrations are about to kick off in style. Be a part of the excitement, conquer the challenges, and secure your place in the annals of history.
See you on the battlegrounds!
Best Regards,
Your Empire Family Team