Home
›
English (UK)
›
News from the world of Empire
Join the official Goodgame Discord today!
Are you looking for a community of like-minded gamers to discuss your favorite games with? Look no further than the GoodGame Empire Family Discord Server!
Our server is the perfect place to connect with other gamers from around the world. Whether you're looking to chat about strategy, share tips and tricks, or just make new friends, our community has got you covered.
And that's not all - as a member of our Discord server, you'll also have access to exclusive giveaways and other special events. It's the perfect way to stay up to date on all the latest news and updates from GoodGame Studios.
So what are you waiting for? Join the GoodGame Empire Family Discord Server today and start connecting with fellow warriors from all over the world. Just head to https://discord.gg/goodgamestudios to join the fun!
Changes in prices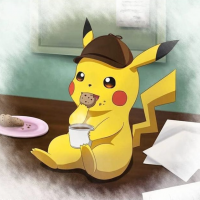 BM_NK
Moderator
Moderator ›
Posts: 213
Dear Lords and Ladies,
We occasionally need to adjust our pricing structures to stay in line with changes in foreign exchange rates and tax regulations. These changes are intended to maintain fairness, ensuring that the cost of our in-game items is equalized across all players, regardless of your location.
In some regions, this might mean a slight increase in prices. However, please know that this will be matched by a corresponding increase in the amount of Rubies credited to you for Rubies Offers. Offers that contain other currencies will only receive a price increase. Our goal is to ensure that the gaming experience remains competitive and fair for everyone, irrespective of where you are playing from.
In the interest of transparency, while we won't delve into country-specific details or percentage increases, we want to let you know that these changes are broad and may impact players in various regions. Any changes specific to your region will be clearly visible in-game.
Please note, this decision is final, and our Customer Service team will not be able to assist with inquiries related to these changes. We understand that adjustments like these can lead to questions and discussions. We encourage you to provide feedback and join the conversation in our Discord channels.
The price changes will take place on Wednesday, the 19th of July.
Best Regards,
The Empire Family Team