Home
›
English (UK)
›
News from the world of Empire
Join the official Goodgame Discord today!
Are you looking for a community of like-minded gamers to discuss your favorite games with? Look no further than the GoodGame Empire Family Discord Server!
Our server is the perfect place to connect with other gamers from around the world. Whether you're looking to chat about strategy, share tips and tricks, or just make new friends, our community has got you covered.
And that's not all - as a member of our Discord server, you'll also have access to exclusive giveaways and other special events. It's the perfect way to stay up to date on all the latest news and updates from GoodGame Studios.
So what are you waiting for? Join the GoodGame Empire Family Discord Server today and start connecting with fellow warriors from all over the world. Just head to https://discord.gg/goodgamestudios to join the fun!
GAME ON WITH CM_PLUTO!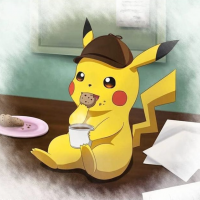 BM_NK
Moderator
Moderator ›
Posts: 213
🔵🎮 GAME ON WITH CM_PLUTO! 🎮🔵

Following up on the announcement of our very special event, our own CM_Pluto is gearing up for the big day! As we count down the days, he's not just preparing behind the scenes - he's getting right into the action on the frontlines.
This Sunday, from 15:00 Berlin Time onwards, CM_Pluto will be diving into the special event, playing alongside all of you! This is your chance to interact, learn, and strategize with one of our top community managers.
Here's what's in store:
🔹 Playalong: Join CM_Pluto on the battlefield. Whether you're a seasoned warrior or a first-time fighter, this is your opportunity to test your skills, learn from the best, and experience the special event first hand!
🔹 Q&A: Get your questions about the special event answered directly from CM_Pluto. He'll be available throughout the session to clarify any doubts and provide insights about the event.
🔹 Voice Chat: This session is not just about playing - it's about connecting. Join CM_Pluto in the voice chat on our official Discord server. Share your experiences, strategies, and make new friends within our thriving community!
We're eagerly awaiting your participation in this unique gaming experience. So strap on your armor, gather your troops, and prepare for an unforgettable Sunday!
Best Regards,
Your Empire Family Team
Post edited by BM_NK on