Home
›
English (UK)
›
News from the world of Empire
Join the official Goodgame Discord today!
Are you looking for a community of like-minded gamers to discuss your favorite games with? Look no further than the GoodGame Empire Family Discord Server!
Our server is the perfect place to connect with other gamers from around the world. Whether you're looking to chat about strategy, share tips and tricks, or just make new friends, our community has got you covered.
And that's not all - as a member of our Discord server, you'll also have access to exclusive giveaways and other special events. It's the perfect way to stay up to date on all the latest news and updates from GoodGame Studios.
So what are you waiting for? Join the GoodGame Empire Family Discord Server today and start connecting with fellow warriors from all over the world. Just head to https://discord.gg/goodgamestudios to join the fun!
MARK YOUR CALENDARS!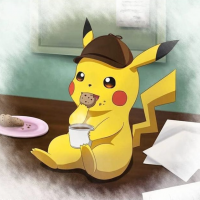 BM_NK
Moderator
Moderator ›
Posts: 213
We're incredibly excited to announce that we will be going LIVE on Wednesday, the 19th of July, at 15:00 Berlin Time! We've got some truly monumental news to share that promises to redefine your experience in both Empire and Empire: Four Kingdoms.

Prepare yourselves for a once in a lifetime event that's fast approaching. We can't reveal the details just yet, but we assure you it's going to be an extraordinary event that will transform the world of Empire like never before.
As always, our presentation will be followed by a Q&A session. Have questions about this monumental event? We'll have answers! Be sure to jot down all your queries and join us in this lively discussion.
Save the date, rally your armies, and ready your kingdoms for this monumental event! We can't wait to share what we've been working on and how it will shape the future of your Empire experience.
Stay connected, stay informed, and most importantly, stay excited!
Best Regards,
Your Empire Family Team