Home
›
English (UK)
›
News from the world of Empire
Join the official Goodgame Discord today!
Are you looking for a community of like-minded gamers to discuss your favorite games with? Look no further than the GoodGame Empire Family Discord Server!
Our server is the perfect place to connect with other gamers from around the world. Whether you're looking to chat about strategy, share tips and tricks, or just make new friends, our community has got you covered.
And that's not all - as a member of our Discord server, you'll also have access to exclusive giveaways and other special events. It's the perfect way to stay up to date on all the latest news and updates from GoodGame Studios.
So what are you waiting for? Join the GoodGame Empire Family Discord Server today and start connecting with fellow warriors from all over the world. Just head to https://discord.gg/goodgamestudios to join the fun!
The Empire Family Content Creator Program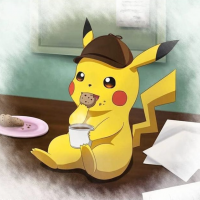 BM_NK
Moderator
Moderator ›
Posts: 213
Dear Lords and Ladies,

We are thrilled to announce the launch of our Empire Family Content Creator Program. As the backbone of our gaming community, your passion and dedication inspire us every day. We want to foster that creativity, reward your efforts, and help our community grow.
What does the program involve?
The Content Creator Program supports creators who develop quality content related to GoodGame Empire & Empire:Four Kingdoms, whether through entertainment, strategy discussion, or instruction. We value respect and collaboration, and all content should comply with our game's Terms of Service and Community Guidelines.
What's in it for you?
As a content creator, you'll have the chance to receive:
1. Featured promotion on our official website and social media channels.
2. Exclusive in-game items and currency.
3. Early access to game updates, events, and news.
4. Participation in exclusive content creator events and initiatives.
How to apply?
Send your applications to
[email protected]
. Tell us about yourself, your channel, why you'd be a great fit for the program and anything else you might want to tell us.
Selection Criteria:
We'll be considering the quality and relevance of your content, your consistency and frequency of content creation, community engagement, and your representation of the Empire Family Brand.
We look forward to receiving your applications and can't wait to see your innovative ideas brought to life!
Best Regards,
Your Community Management Team