Home
›
English (UK)
›
News from the world of Empire
Join the official Goodgame Discord today!
Are you looking for a community of like-minded gamers to discuss your favorite games with? Look no further than the GoodGame Empire Family Discord Server!
Our server is the perfect place to connect with other gamers from around the world. Whether you're looking to chat about strategy, share tips and tricks, or just make new friends, our community has got you covered.
And that's not all - as a member of our Discord server, you'll also have access to exclusive giveaways and other special events. It's the perfect way to stay up to date on all the latest news and updates from GoodGame Studios.
So what are you waiting for? Join the GoodGame Empire Family Discord Server today and start connecting with fellow warriors from all over the world. Just head to https://discord.gg/goodgamestudios to join the fun!
4th of July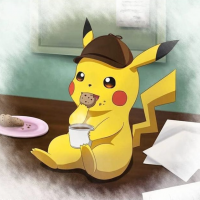 BM_NK
Moderator
Moderator ›
Posts: 213
🎆🎆🎆 Hear ye, Hear ye! In honor of the 4th of July, we have a special announcement! 🎆🎆🎆

As the sky lights up with the vibrant colors of freedom, we are thrilled to present a special gift to celebrate this momentous occasion! 
🎁 We're rolling out a USA-themed decoration to add a patriotic touch to your castle. Adorn your virtual world with the stars and stripes, and let the spirit of independence shine through!
🪖 But that's not all! To help you defend your territories and conquer new ones, we're also gifting a battalion of soldiers, ready and eager to march under your command. Let the battle cries echo across the land!
🚩 And what's a celebration without a few flags fluttering in the wind? We're including a set of flags in our special gift, perfect for marking your victories and asserting your dominance.
So, gear up, brave warriors! This 4th of July, let's celebrate freedom, bravery, and the spirit of gaming! Claim your special gift and let the festivities begin! Happy Independence Day! 🇺🇸🎉🎮