Home
›
English (UK)
›
News from the world of Empire
Join the official Goodgame Discord today!
Are you looking for a community of like-minded gamers to discuss your favorite games with? Look no further than the GoodGame Empire Family Discord Server!
Our server is the perfect place to connect with other gamers from around the world. Whether you're looking to chat about strategy, share tips and tricks, or just make new friends, our community has got you covered.
And that's not all - as a member of our Discord server, you'll also have access to exclusive giveaways and other special events. It's the perfect way to stay up to date on all the latest news and updates from GoodGame Studios.
So what are you waiting for? Join the GoodGame Empire Family Discord Server today and start connecting with fellow warriors from all over the world. Just head to https://discord.gg/goodgamestudios to join the fun!
Queen Titzi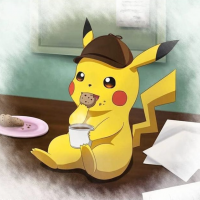 BM_NK
Moderator
Moderator ›
Posts: 213
Dear Lords and Ladies,

We are beyond ecstatic to officially announce the final version of a character that has been brewing behind the scenes, undergoing meticulous crafting and refining. Your active participation has played a significant role in shaping her, and now, she is ready to rule!
Let's have a round of applause for our compellingly designed character - Queen Titzi, the Ruler of Beyond the Horizon!
This highly anticipated character was masterfully designed by the talented Nemesis, who, along with our dedicated team of artists, has spent countless hours perfecting every detail. The commitment, passion, and creativity that has gone into creating Queen Titzi are truly commendable.
While we are yet to set a concrete date for her in-game debut, know that her grand entrance is being prepared with as much excitement and anticipation as the journey leading to her creation. We believe she will be worth the wait!

Best Regards,
Your Empire Family Team