Home
›
English (UK)
›
News from the world of Empire
Join the official Goodgame Discord today!
Are you looking for a community of like-minded gamers to discuss your favorite games with? Look no further than the GoodGame Empire Family Discord Server!
Our server is the perfect place to connect with other gamers from around the world. Whether you're looking to chat about strategy, share tips and tricks, or just make new friends, our community has got you covered.
And that's not all - as a member of our Discord server, you'll also have access to exclusive giveaways and other special events. It's the perfect way to stay up to date on all the latest news and updates from GoodGame Studios.
So what are you waiting for? Join the GoodGame Empire Family Discord Server today and start connecting with fellow warriors from all over the world. Just head to https://discord.gg/goodgamestudios to join the fun!
Sceat Cap TEMPORARY Increase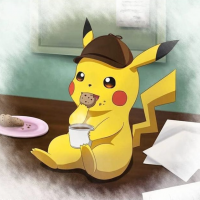 BM_NK
Moderator
Moderator ›
Posts: 213
Dear Lords and Ladies,

We are writing to provide an important update regarding our Sceats currency system. Since the introduction of the Sceats cap and shop, we have been closely monitoring and evaluating the impact of these new features on the overall user experience. We acknowledge that there have been some challenges, and your feedback has been invaluable in helping us identify areas for improvement.
In response to the issues raised, we have decided to implement a temporary increase in both the soft and hard caps for our Sceats currency. We believe that this change will help us to better understand and address these challenges, whilst ensuring a seamless user experience.
Effective immediately, the new Sceats cap limits will be as follows:
• Temporary Hard Cap: 125,000 Sceats
• Temporary Soft Cap: 99,999 Sceats
Please note that this increase is a TEMPORARY measure, designed to give us the flexibility to investigate and rectify the current issues. Once we have concluded our research and implemented the necessary adjustments, we will revisit these cap values with the aim of returning them to their original levels.
We understand that changes like these may cause concern, but we want to assure you that our priority remains to deliver the best possible experience for our community. We believe this step will help us to achieve that goal.
Best regards,
Your Empire Family Team