Home
›
English (UK)
›
News from the world of Empire
Join the official Goodgame Discord today!
Are you looking for a community of like-minded gamers to discuss your favorite games with? Look no further than the GoodGame Empire Family Discord Server!
Our server is the perfect place to connect with other gamers from around the world. Whether you're looking to chat about strategy, share tips and tricks, or just make new friends, our community has got you covered.
And that's not all - as a member of our Discord server, you'll also have access to exclusive giveaways and other special events. It's the perfect way to stay up to date on all the latest news and updates from GoodGame Studios.
So what are you waiting for? Join the GoodGame Empire Family Discord Server today and start connecting with fellow warriors from all over the world. Just head to https://discord.gg/goodgamestudios to join the fun!
In-game messages - important safety info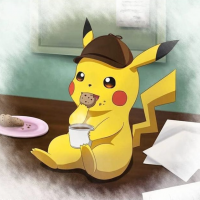 BM_NK
Moderator
Moderator ›
Posts: 188
Dear Lords and Ladies,

At GoodGame Studios, we strive to ensure the utmost safety and security for all our players. With this in mind, we want to emphasize that our staff will never contact players directly through in-game messages or any other communication channels within our games.
It has come to our attention that some players have received in-game messages asking for their account information. We want to make it abundantly clear that these messages are not from our official staff members. Such requests for account information or personal details are attempts by unauthorized individuals to gain unauthorized access to your account.
We urge all players to exercise caution and take the following actions if you receive any suspicious in-game messages:
Do not respond: Under no circumstances should you reply to messages that request your account information, passwords, or any other personal details.
Block the sender: Utilize the blocking feature available within our games to prevent further communication from the sender of the suspicious message.
Please remember that we will never ask for your account information or personal details through in-game messages, emails, or any other means of communication. We have robust security measures in place to protect your accounts, and we continuously work to enhance our systems and protocols to ensure your gaming experience remains safe and enjoyable.
For official announcements and communication, we will always rely on our official channels, such as our website, official social media accounts, customer support tickets, and designated in-game announcements. If you have any doubts about the authenticity of a message or communication claiming to be from GoodGame Studios, please reach out to our Moderator Team on Discord
Best regards,
Your Community Management Team