Home
›
English (UK)
›
News from the world of Empire
Join the official Goodgame Discord today!
Are you looking for a community of like-minded gamers to discuss your favorite games with? Look no further than the GoodGame Empire Family Discord Server!
Our server is the perfect place to connect with other gamers from around the world. Whether you're looking to chat about strategy, share tips and tricks, or just make new friends, our community has got you covered.
And that's not all - as a member of our Discord server, you'll also have access to exclusive giveaways and other special events. It's the perfect way to stay up to date on all the latest news and updates from GoodGame Studios.
So what are you waiting for? Join the GoodGame Empire Family Discord Server today and start connecting with fellow warriors from all over the world. Just head to https://discord.gg/goodgamestudios to join the fun!
Special Announcement: Limited-Time Offer - Unleash the Power of GEN2 Relic Equipment for Your Castel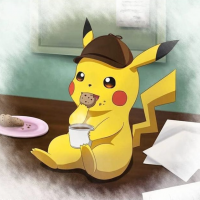 BM_NK
Moderator
Moderator ›
Posts: 188
Greetings, brave warriors of our realm!

We are thrilled to unveil an extraordinary opportunity that will transform the way you conquer and defend your lands. For a limited time only, a one-time special deal has arrived in-game, and it's nothing short of epic! Prepare to ascend to unparalleled might as we present to you the exclusive GEN2 Relic Equipment for your esteemed Castellan. 
This exceptional offer will only be available for a limited time, so seize the moment and seize victory. Head over in-game without delay and secure your full set of GEN2 Relic Equipment for your Castellan. Remember, this is a one-time opportunity, and once it's gone, it shall remain a legend whispered by those who were fortunate enough to grasp its power.
Best Regards,
Your Empire Family Team