Home
›
English (UK)
›
News from the world of Empire
We need new Moderators!
We are always on the lookout for talented people to join the team. That means you! If you think you could help us organise and inform the community while entertaining everyone then apply. We need people to help out on the forum, behind the scenes with announcements, on Discord and on our other Social Media channels.
If this is something you think might be of interest to you, HERE
There is a different Invasion!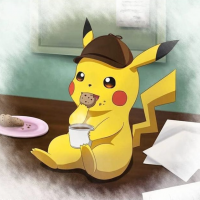 BM_NK
Moderator
Posts: 25
Moderator ›
There is a different Invasion!
Can you not feel it yet? It's here, finally here: Summertime.
A Summertime Celebration
What is the smell? It's sun lotion as the sun is out and scorching the fields of the Great Empire. You'll need to cool off and we have just the thing for you: the Lizard's cove. It'll keep everyone happy with a Public Order of 3750 letting your hard worked peasants cool off when the heat hits.
Not a normal Prime Time!
Listen up, harken to my words: this will not happen often. Strike while the iron is hot! We have a special Prime Time today, not your run of the mill Prime Time. Today we have a 220% Prime Time on offer, so check in and see if you are lucky enough to get a deal.