Home
›
English (UK)
›
Player Introductions
We need new Moderators!
We are always on the lookout for talented people to join the team. That means you! If you think you could help us organise and inform the community while entertaining everyone then apply. We need people to help out on the forum, behind the scenes with announcements, on Discord and on our other Social Media channels.
If this is something you think might be of interest to you, HERE
New Moderator - NK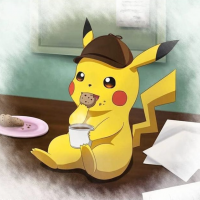 BM_NK
Moderator
Posts: 128
Moderator ›
Hey everyone,
I am NK, and I am glad to be chosen as a new EN mod.
I have been playing this game for like 8 years now or so. I will be helping
@Its Poseidon
 and
@BM_Daisho
moderate the EN forum and Discord.
If you have any questions or anything feel free to contact me either here or on Discord: Ganja08#8956
Wish me luck  
- NK
Leave a Comment