Home
›
News from the world of Empire
We need new Moderators!
We are always on the lookout for talented people to join the team. That means you! If you think you could help us organise and inform the community while entertaining everyone then apply. We need people to help out on the forum, behind the scenes with announcements, on Discord and on our other Social Media channels.
If this is something you think might be of interest to you, HERE
Official Goodgame Discord Server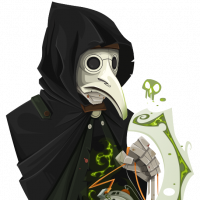 BM Neroxnex
Posts: 804
Let's chat on the new Discord Server
Have we got something special to tell you about today! We've just launched the official Goodgame Discord Server. Here you'll be able to join with thousands of gamers from across the world to talk about your favourite game. If you already have a Discord account just click on the link below to join in the conversation on our dedicated server. Make sure to share the link to the server with all your alliance buddies! If not, then skip to the next section for instructions on how to get one.
Discord is the world's most popular communication tool for gaming. It's totally free and works on both mobile device and desktop. You'll be able to keep in touch with your buddies and other players worldwide easily and in one place while on the go! Enjoy direct interaction with the game moderators in a live chat environment.
How to get started
First you'll need to create an account to get started. Click on the link below to register your free Discord account. We suggest using your game account name. Then you can download the app to your mobile device or just use your browser, the choice is yours!