Home
›
English (UK)
›
Technical Assistance
We are once again looking for some awesome new moderators to help us out with keeping
the forum running and playing a crucial part in our Empire community! If
this is something you think might be of interest to you,
HERE
daily inlog bonusses
celle (NL1)
Posts: 113
NL1
For a couple of days noy I experiance difficulty in opeming the bonusses. The message"stock is full". It happened before often but after a restart it became ok. Now i have logged in multi times and keep getting the same negative message. enclosed prtscr of the game. The message states to clear some inventory space but where?...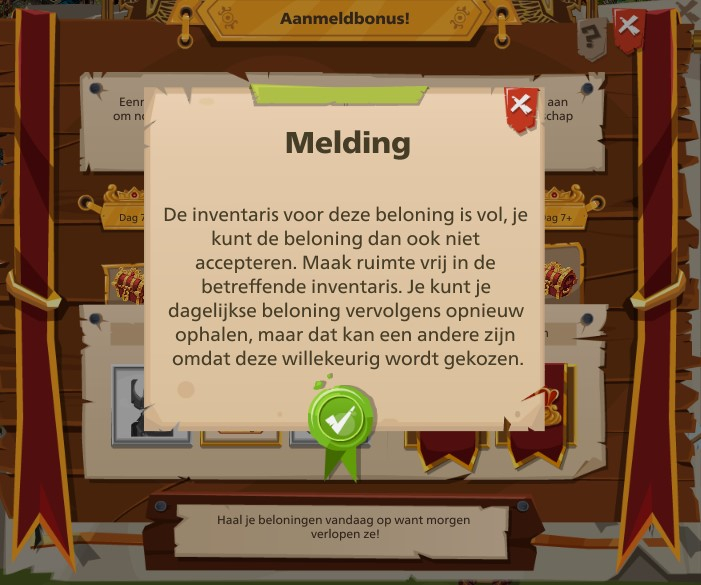 celle @ nl 1