Home
›
News from the world of Empire
We need new Moderators!
We are always on the lookout for talented people to join the team. That means you! If you think you could help us organise and inform the community while entertaining everyone then apply. We need people to help out on the forum, behind the scenes with announcements, on Discord and on our other Social Media channels.
If this is something you think might be of interest to you, HERE
The Outer Realms ⚔ Hall Of Fame (last updated: 26.03.2019)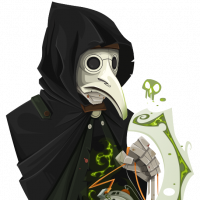 BM Neroxnex
Posts: 804
You made your way back from the Outer Realms and want to know if you became a Hall of Famer? Stop right there and clean your tattered shoes before entering the glorious Hall of Fame!

Below you can find the all-time rankings for the Outer Realms. We will also provide the rankings for each event runtime plus an overview of the daily wins.

So, who is our current Hall of Famer? About whom will the birds sing their praises throughout the kingdoms? Let's find out!
(PS: Watch your shoes!)

Before clicking on the link, please note:
You can use the browser search (ctrl+F) if you want to have a quick look for your account name and ctrl + click the link to open it in a new tab.
Click HERE for the latest Outer Realms Hall of Fame.