Home
›
English (UK)
›
Goodgame Empire - Art/Lore
We need new Moderators!
We are always on the lookout for talented people to join the team. That means you! If you think you could help us organise and inform the community while entertaining everyone then apply. We need people to help out on the forum, behind the scenes with announcements, on Discord and on our other Social Media channels.
If this is something you think might be of interest to you, HERE
Last Comment In 2019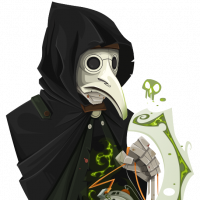 BM Neroxnex
Posts: 804
This is the second generation of 
this thread
. Making it the predecessor of
this thread
.
The last poster who comments in 2019 wins, you have from now until December 31st 23:59:59 to post, then the last comment is the winner. We're using CET as timezone, just like the last time and time before that.
(Yes a majority of this was copy & pasted, trying to keep it original)
For record keeping sake, here are our winners so far:
Leaderboard:
2017 -
@Herveus (AU1)
2018 -
@Herveus (AU1)
2019 - Undecided 
Quoting from the original thread:
"So let's get it started, shall we?"