Home
›
English (UK)
›
Games
We are once again looking for some awesome new moderators to help us out with keeping
the forum running and playing a crucial part in our Empire community! If
this is something you think might be of interest to you,
HERE
Last Comment In 2019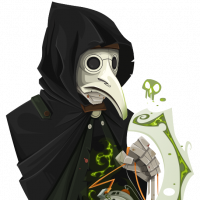 BM Neroxnex
Posts: 761
Moderator
Moderator ›
edited 01.01.2019
in Games
This is the second generation of
this thread
. Making it the predecessor of
this thread
.
The last poster who comments in 2019 wins, you have from now until December 31st 23:59:59 to post, then the last comment is the winner. We're using CET as timezone, just like the last time and time before that.
(Yes a majority of this was copy & pasted, trying to keep it original)
For record keeping sake, here are our winners so far:
Leaderboard:
2017 -
@Herveus (AU1)
2018 -
@Herveus (AU1)
2019 - Undecided
Quoting from the original thread:
"So let's get it started, shall we?"