Home
›
Goodgame Empire - Art/Lore
We need new Moderators!
We are always on the lookout for talented people to join the team. That means you! If you think you could help us organise and inform the community while entertaining everyone then apply. We need people to help out on the forum, behind the scenes with announcements, on Discord and on our other Social Media channels.
If this is something you think might be of interest to you, HERE
Empire Millennium Wars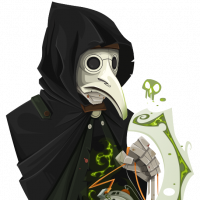 BM Neroxnex
Posts: 804
GoodGame Studio's most recent game is Empire Millennium Wars.

I am interested to see if anyone here has tried it out or has committed to playing it and what your thoughts on it are.

I personally am a level 11 (out of 20) with a level 20 commander and 15 million power. Additionally, I am the leader of one of the top 100 alliances. (I am in region 2)

If you are an active player let me know if you want to team up and you can join the alliance. If you have any questions on the game also feel free to post below.