Home
›
English (UK)
›
General Discussion
We need new Moderators!
We are always on the lookout for talented people to join the team. That means you! If you think you could help us organise and inform the community while entertaining everyone then apply. We need people to help out on the forum, behind the scenes with announcements, on Discord and on our other Social Media channels.
If this is something you think might be of interest to you, HERE
A message about popups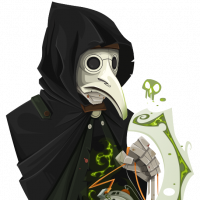 BM Neroxnex
Posts: 804
Hello,

I understand there are some mixed feelings going around about popups. I've seen a lot of feedback ranging from both constructive and destructive around this topic. For the most part I have forwarded your words onto the rest of the team who said as of yesterday they would investigate what is going on.

I remind everyone that GoodGame Studios is free to play and them marketing their in-game purchases is how they stay open. While it can be annoying and even disrupt some gameplay, this is not their intention. This is why your BM team has advocated this on your behalf to those who can make decisions. 

Going forward we need to keep the forums a little cleaner around this subject. People are opening a multitude of threads, derailing other threads by pulling them to the subject of popups, and even provoking each other. I've seen people defending popups and I've seen people going against popups. The clashes and needless arguments are truly needless.

To help keep all the information centralized and clean I'm opening this thread where all of your comments about popups can go. I will also merge any new threads about popups into this one, so please don't open any new ones, use the search function before posting. Finally, let's keep it clean. It's frustrating, but let's use this thread as a way to share information instead of flame each other. We will remove posts that do so that way we can keep this thread open for input, we don't want to censor anyone who has credible things to say. 

I will also use this to inform you all of any developments. As you know, I cannot say anything on behalf of GGS, but once they have a message to relay I will be sure to post it. Thank you for your understanding.
Post edited by Crom Cruach on
Leave a Comment