Home
›
Technical Assistance
We need new Moderators!
We are always on the lookout for talented people to join the team. That means you! If you think you could help us organise and inform the community while entertaining everyone then apply. We need people to help out on the forum, behind the scenes with announcements, on Discord and on our other Social Media channels.
If this is something you think might be of interest to you, HERE
Bug- Tool and troop sprites not loading

Raymondmay11 (US1)
Posts: 18,376
Title speaks for itself. After rebooting my laptop, it seems that all the tool and troop sprites have reappeared, EXCEPT for the Wooden Ladders.
http://prntscr.com/hzmf8n
Raymondmay11 @ usa 1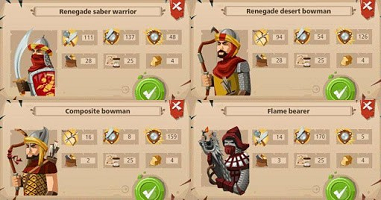 Leave a Comment