Home
›
English (UK)
›
Ideas, Suggestions & Feedback
Join the official Goodgame Discord today!
Are you looking for a community of like-minded gamers to discuss your favorite games with? Look no further than the GoodGame Empire Family Discord Server!
Our server is the perfect place to connect with other gamers from around the world. Whether you're looking to chat about strategy, share tips and tricks, or just make new friends, our community has got you covered.
And that's not all - as a member of our Discord server, you'll also have access to exclusive giveaways and other special events. It's the perfect way to stay up to date on all the latest news and updates from GoodGame Studios.
So what are you waiting for? Join the GoodGame Empire Family Discord Server today and start connecting with fellow warriors from all over the world. Just head to https://discord.gg/goodgamestudios to join the fun!
Limit Number of Defenders in the CY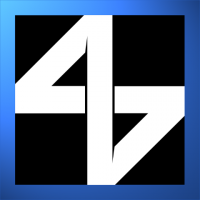 Breor (US1)
US1
Posts: 244
PROBLEM:
 PVP is BROKEN!
Large and medium alliances can stack 30k+ (in some instances 100k+) troops in the courtyard of the defender.
With numbers like that, it doesn't matter if the defender knows how to hold the wall or not. There's no challenge to defending.
The attacker doesn't stand a chance of winning unless he's sent a snipe or is part of a mass attack.
Weak players who join strong alliances gain huge benefits and can unjustly dominate honor rankings.
SOLUTION:
Limit the number of defenders that can fit into the courtyard.
I propose 7,000 units in the courtyard (plus whatever troops fit on the wall for a total of ~7,500).
Obviously lower number for non-70 players
Alliance can still send any amount of support.
It isn't realistic to believe 100k defenders could fit in a castle anyways (not that realism matters).
If alliance sends 20k support, the strongest ~7,500 defenders participate in the fight.
If alliance sends 20k support, and if there are multiple attacks, defenders killed in the first fight are replaced by the support "reserves".
Attack can still be outnumbered, but strong attacks now have a chance.
Perhaps there could be a mechanic or bonus by which players increase the space in their courtyard.
I'm interested to hear what you'll say. Thoughts?
Leave a Comment